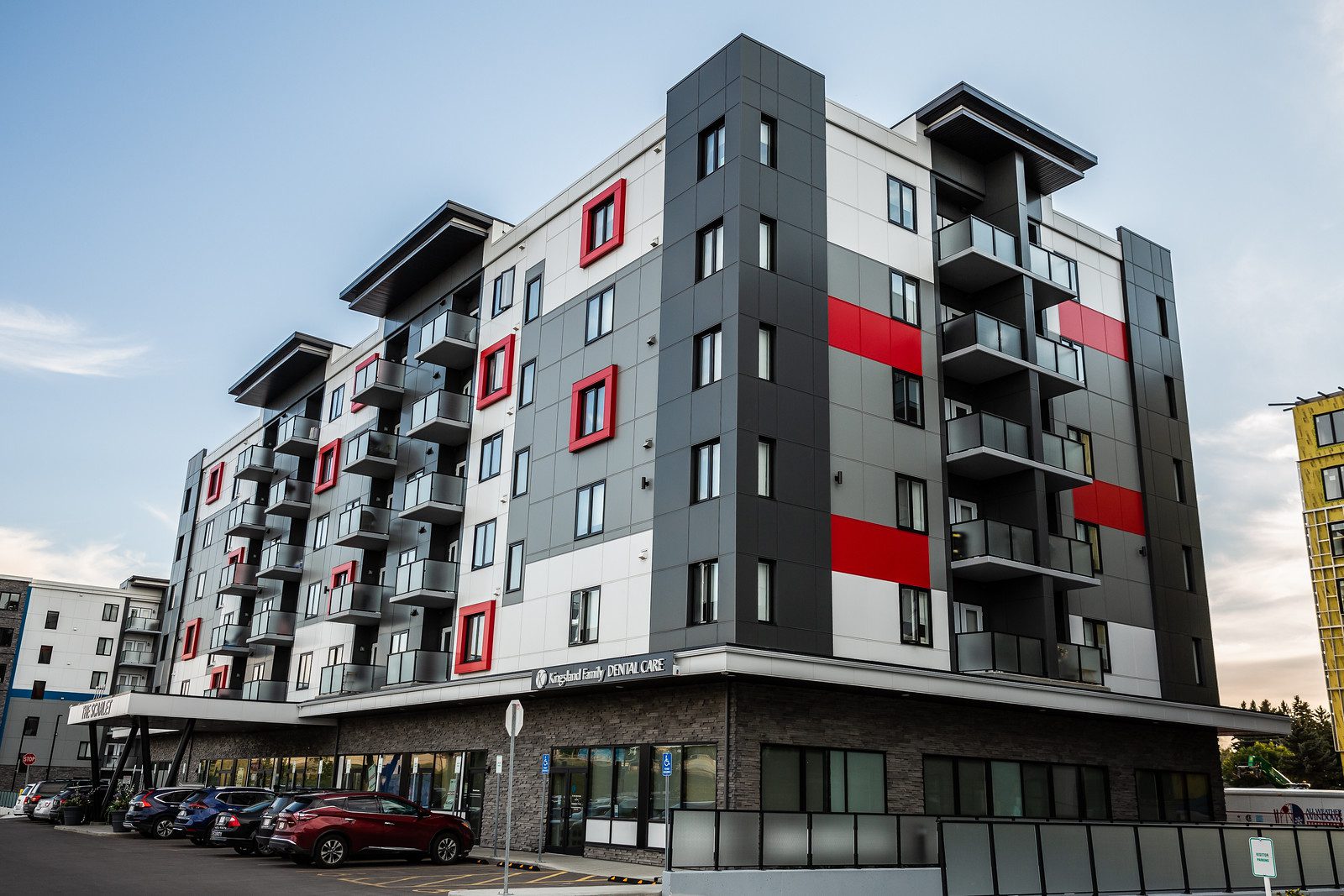 Why QuickPanel® Systems
Take the easy route during installation combined with all the long-term benefits ACM panels have to offer.
The future of cladding
Aluminum composite material (ACM) panels are fast becoming the first choice for all new construction.
Popular for their exceptional weather-resistant properties, our ACM panels are specially designed with EZ.Slope™ technologies to shed water, eliminate sharp edges, and provide a virtually maintenance-free experience from beginning to end.
Designed and manufactured in North America, QuickPanel® come with complete support for installers, with our on-site training teams and in-house technicians on standby to assist you however they can.
Design
Affordable, practical, beautiful

Compression Assembly
QuickPanel Systems can accommodate up to 5/8" of building compression between floors.

30 Year Warranty
Expect results when you choose QuickPanel®. Designed and manufactured in North America, our complete cladding system is built for longevity.

QuickPanel® is available in clear silver anodized, black anodized, primed for site painting, or in nearly any color you wish through our ColorMatch® program.

UV Protected
Our ACM QuickPanel® Systems are sealed with special formulations to resist the effects of long-term ultraviolet (UV) exposure from the sun.

4mm Rainscreen
QuickPanel® are a pressure-equalized, AAMA 508-certified cladding system that includes our patented QuickPanel® to provide an exceptional experience for installers and property owners alike.

No Face Fasteners
Eliminate the need for nails with the clean, modern aesthetic of QuickPanel® to complete your cladding system.

Fire Rated Panels
Few ACM panel manufacturers provide fire rating certification on their products, however all of our panels are ASTM E84 tested to a Class A pass level.

EZ.Slope
Designed with an 8 degree slope, QuickPanel® Systems horizontal ledges that shed water and grime, keeping your siding clean and free of dirt streaks—it's virtually maintenance free.
On-site fabrication has never been easier
Basic tools and carpentry techniques are all you'll need to complete a project using the QuickPanel® system.
Our QuickPanel® systems come ready for installation with all of the screws, fasteners, sealants, and ACM panels you'll need.
Let us help make your experience as seamless as possible. Just get in touch with a copy of your architectural plans or the specifications of your project. With that, our technicians will provide you with a clear plan including the products necessary to complete your project on-time and on-budget.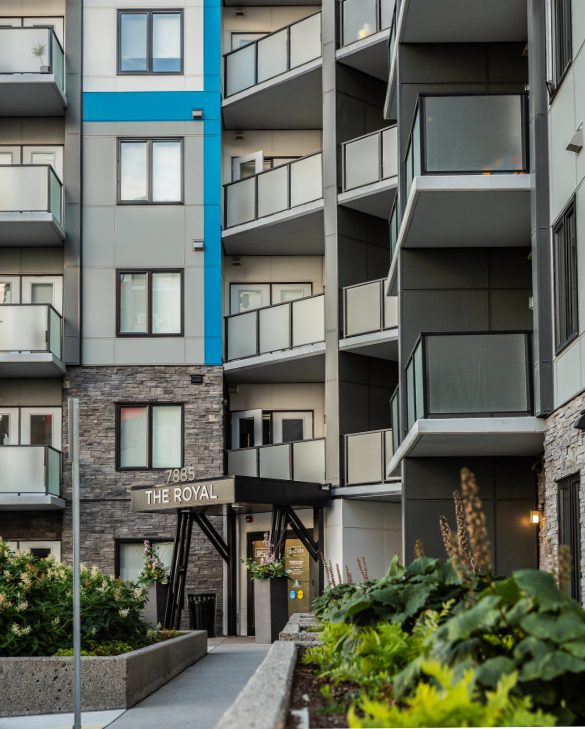 Sleek lines, clean aesthetic, and
endless pattern and install options.
This Trico Homes development was color-blocked with QuickPanel Systems, featuring a splash of royal blue using ColorMatch on this six-story multi-family living building in…
The Flowr Corporation, a global cannabis company, used white QuickPanel Systems on their new 50,000 sq. ft. research and development facility located in Kelowna,…
Bronze ColorMatch QuickPanel Systems were used on this elegant, contemporary home in Denver, Colorado. The inspiration KGA Studio Architects took for the concept of…
Quick Info
Quick info for you
Have Questions? We're here for you
Give us a call to find out how QuickPanel® Systems can enhance your design while saving you time and money on your next project.
About QuickPanel
For aluminum, pitting is by far the most common type of corrosion. Pitting is primarily an aesthetic problem that, practically speaking, never affects strength. Pitting is more severe on untreated aluminum. Surface treatment (anodising, painting or other coating methods) counteracts pitting. Pitting will only occur in the presence of an electrolyte (either water or moisture) containing dissolved salts, usually chlorides. The corrosion generally shows itself as extremely small pits that, in the open air, reach a maximum penetration of a minor fraction of the metal's thickness. Check out any of our testing documentation to learn more about the performance and durability of QuickPanel Systems.
QuickPanel Systems Inc. offers a 15 to 30-year* limited warranty on our aluminum system profiles, when installed properly. A warranty document is available for your review.
Yes, QuickPanel Systems has received patents for each of our innovative features, as well as many of our individual trim profile options. Additionally, our organization has dozens of patent applications pending on new, innovative building and aluminum technologies. Stay tuned for some exciting new aluminum building products in the future.
No, we pride ourselves on being the trim experts; however, QuickPanel Systems are sold as a complete system with the panel components supplied by North America's biggest ACM manufacturers.
Yes, we do. We offer both product specific lunch and learn. Plus, we can facilitate for your team an AIA course presentation: 4mm ACM Pressure-Equalized Rainscreen Concepts & Design. Please contact us to connect you with a local area representative.
Selling, Purchasing & Installation
You can purchase QuickPanel products through any local dealer or building materials supply. If they aren't already setup, we can reach out to them to get them so and get your product to you in a timely manner. To see a list of local dealers, visit our our dealer locator page.
Unfortunately, no; however, you can purchase QuickPanel Systems through one of our local dealers. To see a list of local dealers, please visit our dealer locator page.
QuickPanel Systems offers over-the-phone support for every project. In certain instances, QuickPanel is able to offer on-site installation training and support depending on the project's location and overall scope. We recommend that everyone familiarize themselves with our Installation Guide as much as possible. To request over-the-phone or on-site support, please contact us.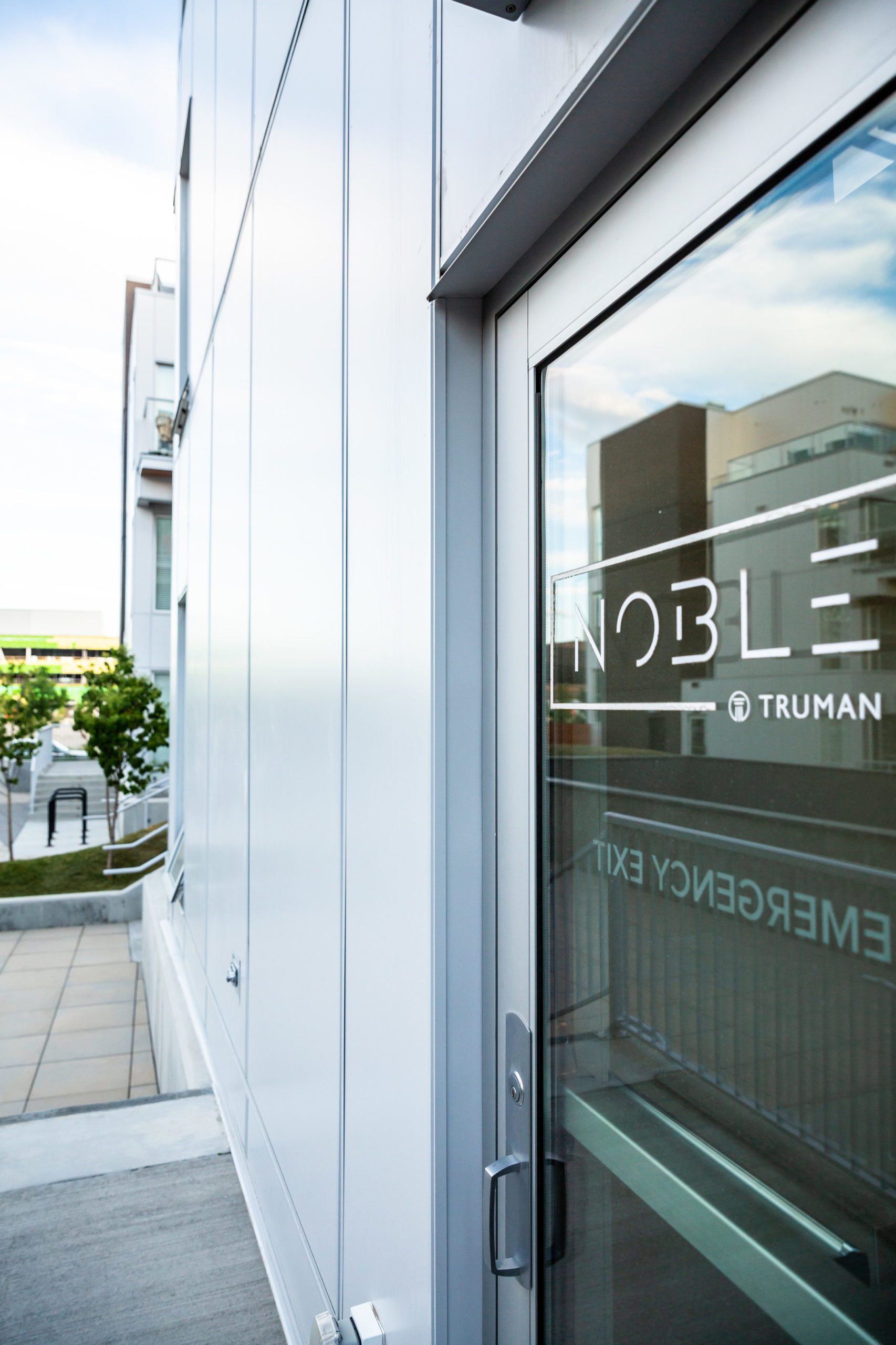 Get Started with QuickPanel® Today!
Give us a call and let our teams help by providing an assessment of your project, complete with samples, an estimate, and full procedure for your specific installation project.